You are here
Back to top
A Patchwork Past (Paperback)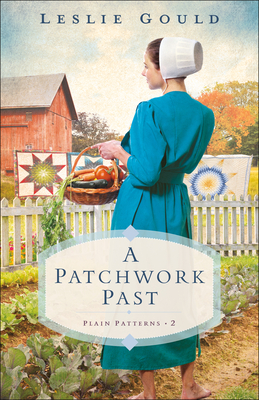 $15.99

Usually Ships in 1-5 Days
Description
---
When wild child Sophie Deiner--the daughter of an Amish bishop--is forced to return to Nappanee, Indiana, quilt-shop owner Jane Berger is one of only a few who welcome her back. It's the last place she wants to be, but Sophie's recent illness requires that she recover for a while.

As Sophie heals, she befriends a group of migrant workers and is appalled to learn of the wretched living conditions they're forced to endure. Sophie begins advocating on their behalf, but soon finds herself opposed by an ex-boyfriend who is the farm foreman.

Jane begins relating the story of an Amish couple who rescued survivors of the Great Chicago Fire of 1871, many of whom were Irish immigrants. And Sophie is more convinced than ever that she needs to fight for the powerless. But when digging deeper makes conditions even worse, has she chosen a fight she can't win?
About the Author
---
Leslie Gould is the coauthor, with Mindy Starns Clark, of the #1 bestselling The Amish Midwife and The Amish Nanny. She is also the author of numerous novels including two Lancaster Amish series. She holds an MFA in creative writing from Portland State University and has taught fiction writing at Multnomah University as an adjunct professor. She resides with her husband and four children in Oregon.