You are here
Back to top
In Real Life (Paperback)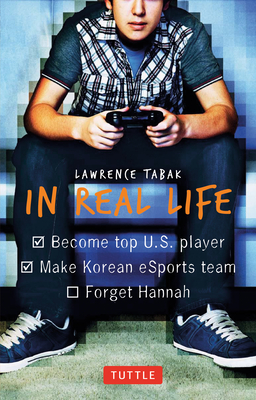 $9.99
Email or call for price.
Description
---
Fifteen-year-old math prodigy Seth Gordon knows exactly what he wants to do with his life--play video games. Every spare minute is devoted to honing his skills at Starfare, the world's most popular computer game. His goal: South Korea, where the top pros are rich and famous. But the best players train all day, while Seth has school and a job and divorced parents who agree on only one thing: Get off that damn computer. Plus there's a new distraction named Hannah, an aspiring photographer who actually seems to understand his obsession. While Seth mopes about his tournament results and mixed signals from Hannah, Team Anaconda, one of the leading Korean pro squads, sees something special. Before he knows it, it's goodbye Kansas, goodbye Hannah, and hello to the strange new world of Korea. But the reality is more complicated than the fantasy, as he faces cultural shock, disgruntled teammates, and giant pots of sour-smelling kimchi. What happens next surprises Seth. Slowly, he comes to make new friends, and discovers what might be a breakthrough, mathematical solution to the challenges of Starcraft. Delving deeper into the formulas takes him in an unexpected direction, one that might just give him a new focus--and reunite him with Hannah.
About the Author
---
Lawrence Tabak started off with Candy Land but before long hit the harder stuff (Pong, Tron, etc.). His first job was playing knock hockey with ten-year-olds as a playground supervisor. He later tried pizza assembly and door-to-door solicitation before settling into a series of jobs in Iowa, California, New Jersey, and Kansas as a tennis professional. His writing has appeared in numerous national magazines and journals, including Fast Company, Salon.com, and The Atlantic Monthly. He and his wife have raised two game-obsessed boys--among their accomplishments are stints on the pro-gaming squads of SK Gaming and Fnatic.