You are here
Back to top
The Tour (Paperback)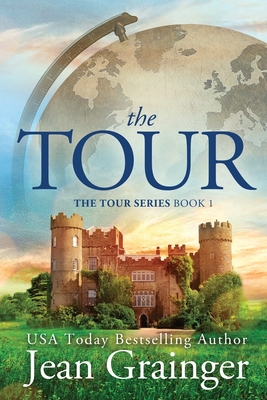 $15.99

Usually Ships in 1-5 Days
Description
---
'In the great tradition of Irish storytelling, taking her place beside Maeve Binchy and Frank McCourt, Jean Grainger's books will sweep you away to Ireland.'

Every week, Conor O'Shea collects a new group of American visitors from Shannon Airport, from where they embark on a high end tour of the Real Ireland.

But this particular tour, with its cast of unintentionally hilarious characters, presents even seasoned tour guide Conor with situations that test even his vast experience.

Among this eclectic group are Corlene, a gold digging multiple divorcee on the prowl; Patrick, a love starved Boston cop; Dylan, a goth uilleann piper; Dorothy a poisonous college professor who wouldn't spend Christmas and Elliot, a wall street shark who finally shows his true colours.

Then there's Ellen, back on Irish soil for the first time in eighty years, to discover a truth no-one could ever have guessed at, least of all herself.

And that's just a few of the colourful cast. The locals they meet on their journey, West Brits, passionate musicians, Ukrainian waitresses and Garda high flyers all help to make this a tour no-one will ever forget. And of course, there's Conor O'Shea in the thick of it all, solving problems and mending hearts, but what about his own?

The Tour is the first in the series.
About the Author
---
Jean Grainger grew up in Cork, Ireland and has been a university lecturer of history, a teacher and a playwright. She worked for twelve years as a tour guide in Ireland. She currently teaches English and History at an all-boy's secondary school which means she has a great sense of humour and absolutely no sense of smell. Her first book The Tour, is a funny warm read detailing the lives of a group of MAerican visitors to Ireland. Her second book, So Much Owed, is a family sage sapnning both world wars. She lives in Cork with her husband and four children.