You are here
Back to top
The Calling: The Book Of Thomas James (Hardcover)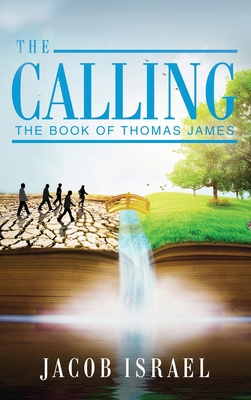 $19.99

Usually Ships in 1-5 Days
Description
---
"Thomas James shall be his name," the Messenger says mysteriously. "The world will change because of him."
In the small town of Bethel, in a time not unlike our own, a child with a great purpose is born.
Years later, alienated and abused by his peers, Thomas suffers a devastating loss. When it appears he has nothing left to live for his true calling begins.
While trying to escape the sinister powers that be, a terrifying vision haunts him. Miraculous events seem to follow the peculiar young man as he struggles to come to terms with what he was born to do. The stage is set. The time is at hand. The truth will rise and a revolution will begin. The startling revelation of who Thomas James truly is will change the lives of those around him and set off a chain of events long
ago foretold.
There is more to this novel then one might think. Inside these pages hides a treasure just waiting to be discovered. If you've ever wondered if there is more to life, or why it is we suffer, then this story will not only captivate you-it may just open your eyes to a truth that could set you free.
Find out what is in all of us that makes us heed The Calling.
The Messenger smiles curiously, "There is a great truth that must be told. A wicked spirit spreads it wings and humanity is its ignorant prisoner...Thomas James is the key.