You are here
Back to top
Europa: Book Three of the Last Stop Trilogy (Paperback)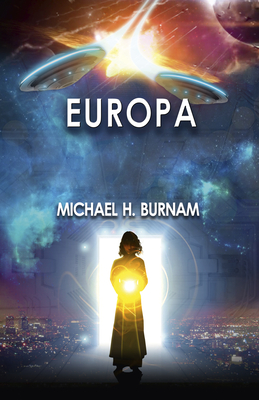 $12.95
Email or call for price.
Description
---
Two hundred thousand years on from when the humanoid Europans were ruled by tyrannical religious group, the Sect, in an undersea city, Earth becomes the battleground as Europa's sentient robots and the Sect's descendants collide in the final battle of their eons' long war. 'Europa is the page-turning finish to The Last Stop Trilogy. Central to the story is a deep existential dilemma: facing annihilation, would you chose to download your conscious into a computer to survive? After achieving immortality, would you give it up to become humanoid again? Burnam weaves this theme into a heart-warming, intergalactic love story where the action never stops.' Robert D. Zanger, Founder and of the Albert Hoffman Foundation for Consciousness Research. The third and final instalment of The Last Stop Trilogy.
About the Author
---
Dr. Michael H. Burnam, MD is a cardiologist and scientist, and inventor of one of the world's first heart attack tests. Besides writing, he enjoys active sports, fishing with his sons, theater and music, and bouncing writing ideas off his wife Jessica. The first instalment in Burnam's sci-fi series, The Last Stop, was published in January 2016, with follow-up, The Next Step, publishing in 2017. He lives in Encino, CA, USA.