You are here
Back to top
Liezi: World of Delusions: A complete translation and analysis of Liezi (列子) (Paperback)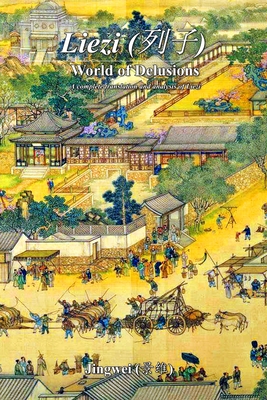 $26.00

Usually Ships in 1-5 Days
Description
---
Liezi (列子 c.450-375BC), Laozi and Zhuangzi are the 3 pillars of philosophical Daoism.
A lesser known philosopher among the trio, we have seen few translations of his work.
The Liezi text of 139 short amusing stories in 8 chapters, are contemplative on life and death.
Tales, Kuafu Chased Sun and Yukong Moved Mountains are often taught in primary school.
Liezi favors enjoying life, fear not death; rejects transcendentals like "riding on wind".
His stories are vivid, full of marvels, often humorous, and reflective of our Delusions.
Liezi: World of Delusions includes: The full 8 chapters in Chinese Text and English Translation.
Ch.1 Heavenly Signs (天瑞); Ch.2 Huangdi (黃帝); Ch.3 King Mu of Zhou (周穆王)
Ch.4 Zhongni (Confucius, 仲尼); Ch.5 Tang's Queries (汤问); Ch.6 Effort or Destiny (力命)
Ch.7 Yangzhu (杨朱); Ch.8 Charming Talks (說符)
Discussions on17 topical analyses; Conclusions on All Lives Matters; Effort or Destiny; Enjoy life,
Government for the People; Know your Delusions; Minds, Dreams and Emotions; Natural Daoism
Queries and Curiosity; Reject Transcendence; Selfless Duties; Strive for Excellence.